Do You Still Need to Sterilize Your Home After Vaccination?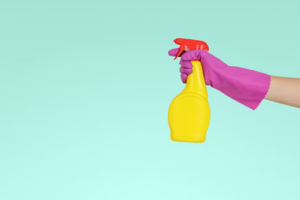 Even as more and more people are getting vaccinated, the risk of covid-19 still exists. As the covid-19 pandemic continues due to the virus's mutations, it has become uncertain how useful the vaccines will be in the future. 
Two more variants of coronavirus have been recently discovered, and hence, experts believe that getting vaccinated may not ensure complete safety anymore. The Centre for Disease Control and Prevention still recommends cleaning and sanitizing homes to ensure greater protection against the coronavirus. Here are some guidelines on how you can sterilize different surfaces and rooms of your home by yourself: 
Daily Cleaning
The coronavirus stays active for 24 hours without a host. Hence, you need to clean your home right after you have had guests over. If you and your family members have begun going out for work or school, cleaning and sanitizing certain surfaces and areas of your home every day once everyone is back home is essential. These surfaces and areas include: 
All high touch surfaces include doorknobs, TV remotes, switches, handles, consoles, and all kitchen and bathroom surfaces. You can also cover such surfaces with wipeable or plastic sheets to make cleaning easier and quicker.  

Living spaces, seating, and surfaces, such as couches and armchairs, coffee tables, and side tables. 
You can clean these surfaces with a sweep of disinfectant wipes over them. Let everything air dry before using it.  
Weekly Cleaning 
On weekdays, many household members interact minimally with each other. They usually spend time in their rooms once they are back from work or school. However, household members have a higher chance of interacting with each other on weekends. This increases their chances of catching the virus from each other.  
You can develop a routine of weekly cleaning once the weekend starts for your household. 
Sweep the floors with disinfectants or spray them in the air to kill all airborne germs. 

Fully cleaning the home. However, if you are short on time, you can also stick to thoroughly cleaning areas used throughout the week, such as the bathroom or kitchen counters.  

Ask the family to shower and change out of their outside clothes to put them in the wash.  

Take regular updates on the family's health to ensure taking precautions as soon as needed.  
Cleaning When a Household Member Experiences Covid-19 Symptoms 
The covid-19 pandemic is still here. If the symptoms are severe, you should take your sick household member to the hospital as soon as possible and get their covid test done. However, you can get your household member test for covid-19 at home in case of mild symptoms. 
There are various at-home PCR tests available at pharmacies these days. You can book an at-home PCR test with a professional through a health laboratory or medical center too. Regardless of the test you choose, take the following measures as soon as anyone in your home shows covid-19 symptoms: 
Quarantine the sick person in a separate room and assign a separate bathroom for them. 

Equip the sick person with disinfectants. Ask them to disinfect the bathroom every time they use it. Also, ask them to spray the disinfectant in the air if the bathroom is outside the room and they use the corridor. 

Wash the sick person's clothes separately or ask them to wash their clothes by hand themselves.  
Once the sick person becomes healthy, sanitize the entire space they had occupied after at least 48 hours. Ask them to shower and wash their clothes too thoroughly.  
Other Safety Precautions 
There is a lot of uncertainty around covid-19 with the new variants and anti-vaxxers. Businesses, organizations, and schools are unsure if they would allow people inside again or go online. If institutes remain open, you and your family can be at a greater risk of covid-19. In such times, the following additional preventive measures can ensure your safety: 
Ask your family members to change their clothes and wash their hands and faces when they come back home.  

Ask your family to wash or sanitize their hands often when at home or outside.  

Keep a disinfectant spray handy at all times. Spray it after whenever the family gathers in the living room or at the dining table.  

Add disinfectant to laundry to get rid of germs from clothes. 

Encourage the family to shower every day and to maintain hygiene.  

Encourage the family to only socialize with those who are vaccinated. 

Encourage families to limit interacting with unvaccinated people. 

Encourage wearing masks at all times when outside.  

Don't allow unvaccinated visitors inside the home. It's not rude to ensure safety against the

covid-19 pandemic

. Be upfront about seeing vaccination cards of those coming inside your home.

Take extra care of family members with low immunity, such as the sick, elderly, and children. 

Discourage participation in social events by family members.  
Last but not least, get your home professionally cleaned and sanitized every quarter. Many restoration services, such as the 911 Restoration of Southern Nevada, provide complete cleaning and sanitizing services for personal and commercial properties.