Water Damage Restoration Southern Nevada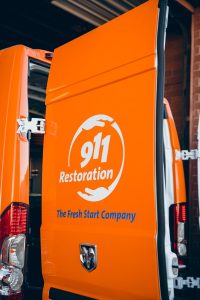 Southern Nevada won't quickly forget the flooding the community experienced in August 2019 after heavy rainfalls. Some property owners experienced up to two feet of flooding! When you find yourself in the aftermath of a water damage emergency, you can have peace of mind knowing that 911 Restoration is ready to give you a Fresh Start.
911 Restoration offers full-service water damage restoration services in Southern Nevada and Clark County. Our certified disaster restoration is available 24/7/365 and arrives on the scene in no more than 45 minutes. We understand the severity of professional flood cleanup and mold removal, so our staff goes above and beyond to ensure your property receives a Fresh Start as quickly as possible. They do it all, from structural drying to mold remediation. They even repair all damaged structures and surfaces.
Whether you have two feet of flooding in your basement from a storm or you're dealing with sewage backup, water damage is stressful for any property owner. Our business is locally owned and operated, so you can be sure we're personally invested in the community we serve and the way you serve it through your property. Our goal is to restore your property to its former glory and to deliver peace of mind through high-quality water damage restoration services and clear communication. 911 Restoration of Southern Nevada is licensed, insured, and bonded.
The road to recovery may seem unclear during an emergency, but when you call our team looking for disaster restoration services our team delivers the answers you need. We offer a free visual inspection (for property owners only) to clarify what it will take to restore your property. From there, you sit down with an expert on staff for a free insurance consultation. To make the process even simpler, we review your policy, determine which services your provider covers, and even help with the insurance paperwork.
Regardless of the water damage emergency, you're facing, 911 Restoration of Southern Nevada has the flood cleanup, 911 mold restoration, and disaster restoration services you need to give your property a Fresh Start. Don't go it alone. Call us today and look forward to a full recovery.
24/7 Water Removal and Mold Remediation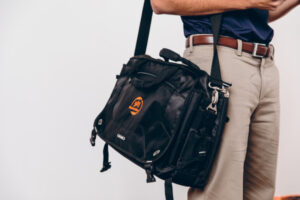 When it comes to water damage restoration, every second counts.
The longer moisture and dampness linger on your property, the more at risk you are for mold infestation and needing mold removal services. That's exactly why we promise a 45 minute arrival time 24/7.
When our water damage restoration technicians begin the flood cleanup process, their first priority is to pack out and store any at-risk belongings. This ensures you don't experience any additional damage or lose more items during water removal.
Our water damage restoration service includes:
Water removal
Boarding up
Roof repair
Storm repair
Sewage water removal
Leak detection and more
Once your belongings are safely stored away, our technicians next job is water removal. After all water is removed from your property, they follow up with structural drying and dehumidifying. You can have peace of mind knowing that they bring in professional blowers to ensure all moisture is eliminated from the structure of your property. Drying your property as quickly as possible prevents weakness, rotting, warping, and mold development.
Because mold growth can occur within 24 to 48 hours, we perform a mold inspection to ensure your property isn't experiencing an infestation.
Don't waste your time on water removal companies that make you wait and put your property at even more risk. Call 911 Restoration for flood cleanup in Southern Nevada and Clark County when your property needs a Fresh Start.
Your Water Damage Restoration Team in Southern Nevada
As your chosen water extraction company, our goal isn't just to dry out your property. Our mission is to leave your property as clean and strong as the first day you moved in.
We don't consider the job done until we inspect for damage so that you aren't met with any surprises down the road. Our technicians inspect for weakness, rotting, structural damage, and stains.
As a certified mold remediation company, our disaster restoration and mold removal crew repairs any damage they discover without having to bring in someone from the outside.
You may think of mold development as a minor nuisance and something you can handle on your own, but it's simply not true. Prompt mold removal is the key to preventing long-term risks to your property and the health of your employees and customers.
If you're working with a water extraction company that doesn't take quick action or take care of your emotional needs during the water removal and flood cleanup process, you're trusting the wrong team.
Turn to the certified water damage restoration experts for flood cleanup and mold remediation in Southern Nevada and Clark County. Call 911 Restoration today.