About 911 Restoration of Southern Nevada
911 Restoration of Southern Nevada is owned and operated by Vlad Mesheryakov, a longtime resident of Southern Nevada for more than 20 years.
 Vlad brings a sense of compassion and understanding when it comes to disaster restoration. As a business owner and longtime resident of Southern Nevada, he knows the unique challenges that affect many local residents and business owners in Southern Nevada.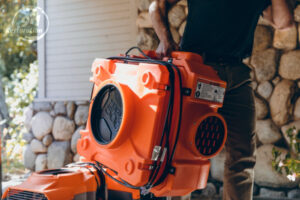 With an MBA and a background in finance, Vlad is no stranger to taking risks as a business owner for various industries. Over the past two decades, he has owned a payday loans store, a carpet cleaning company, and a property preservation company which closely relates to his work today at 911 Restoration of Southern Nevada.
Traveling is also Vlad's passion; he has traveled around the globe, speaks several languages, and has lived in Vietnam. He is also the proud father of two kids, ages 21 and 20.
Vlad learned about the restoration business in 2017 when he was looking for a new opportunity. He had been talking to an accountant who mentioned the profitability of the restoration industry. It was then when Vlad had a career breakthrough. He and a friend began actively searching for businesses with a relatively small investment starting out, but with a high profit margin. The one industry that kept popping up was the restoration industry. He knew it was the right fit because of his commitment to customer service and his experience owning different companies.
Vlad realized that it was the right business move and timing to join a restoration franchise where he could continue to build upon his previous expertise as a business owner in different sectors. He was also motivated to join 911 Restoration because of the well praised national standing of the company as a leader in disaster restoration.
Joining a 'People First' Enterprise
911 Restoration stood out among other national companies because he realized that many of the franchisees are on a mission to help others rebuild their lives through quality, and immediate full-service restoration. He wanted to join that mission to help others receive the "Fresh Start" they deserve.
"We're helping people and I want to help people when they're in distress," says Vlad.
Whether it's a home or a commercial property, 911 Restoration is here to help you in your time of great need.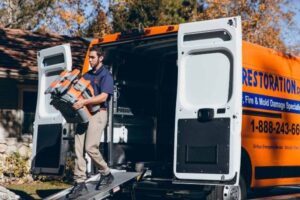 With a friendly and compassionate attitude, Vlad is eager to help residents of Southern Nevada and surrounding areas with any disaster restoration needs 24/7.
Vlad and 911 Restoration of Southern Nevada want you to know that they have the resources, energy, and the expertise to tackle any restoration project day or night. They'll respond to your calls right away and ensure that you are satisfied with residential or commercial restoration.
With his background working in various industries, Vlad understands the value of customer service and offers a personalized experience for customers. "Be there when the customers need you," he says.
Giving customers the chance to have a "Fresh Start" is something that truly makes Vlad's experience at 911 Restoration memorable. It's something that brings him great joy to uplift the spirits of those experiencing a disaster.
A Commitment to Great Service, Compassion, and a Fresh Start
As a nationwide franchise, 911 Restoration is known as the "Fresh Start" company. Whether it's a flood, fire, or mold infestation, our disaster restoration technicians work quickly and efficiently to ensure that your property is free from damage. We treat your property as if it were ours, with an emphasis on providing exceptional customer service.
911 Restoration is a great fit for Vlad's own vision because he is dedicated to being there for his customers, no matter what type of disaster your property is faced with. He goes above and beyond to make sure that your disaster restoration needs are met.
As a longtime resident of Southern Nevada, he understands the quality restoration repairs that many residential and commercial owners need from a company that truly cares about their property.
911 Restoration of Southern Nevada treats every emergency with urgency and responsiveness so that you can receive peace of mind knowing that your property is in good hands.
Vlad and his team value customer service and providing quality repairs and restoration. The staff is IICRC certified, and every technician is skilled in all aspects of cleaning and full restoration.
Whether it's a burst pipe, a flooded basement, or a toilet overflow, Vlad checks in with his team and ensures that there is constant communication to assist with a customer's property damage.
If you're looking for a trusted nationwide disaster restoration company, choose 911 Restoration of Southern Nevada. Vlad and his amazing team are here to support you and help you navigate this journey with ease and comfort.