Water Damage in Southern Nevada
911 Restoration of Southern Nevada – Water Damage
When it comes to water damage Las Vegas NV and water damage restoration of your property, we have a Fresh Start philosophy at 911 Restoration of Southern Nevada. That's why our water damage restoration crew conducts structural testing and a mold inspection. If a damage or infestation is discovered, our workers handle the repairs or mold removal themselves. When there's a water damage emergency on your property, you need help from the property restoration experts immediately.
At 911 Restoration of Southern Nevada, we offer a Fresh Start with our comprehensive selection of property damage restoration services, including but not limited to:
Whether you're a Southern Nevada homeowner or business owner, 911 Restoration of Southern Nevada is your Fresh Start! We'll communicate with you throughout the entire process, help answer questions related to insurance, and restore your property to its pre-damaged condition. One of our IICRC-certified teams is dispatched within 45 minutes of your call! Contact us today, and one of our friendly representatives will assist you in finding the nearest Southern Nevada location.
Don't leave your property in the wrong hands when you're experiencing a water damage emergency. For fast relief, expert service, and a Fresh Start call 911 Restoration of Southern Nevada.
Mold Removal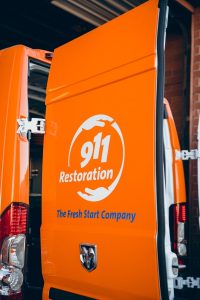 Mold removal may sound as simple as swiping the area with a disinfectant wipe, but don't be fooled into thinking that's enough. If you miss a spot of mold growth, it can continue to grow and make a negative impact on your employees' and customers' health.
In a study conducted by the EPA and Berkeley National Laboratory, it was found that "building dampness and mold raised the risk of a variety of respiratory and asthma-related health outcomes by 30 to 50 percent." You need a certified mold removal company to eliminate this threat.
Our mold testing Las Vegas conducts a mold inspection to uncover every trace of mold on your property. You can have peace of mind knowing that their mold removal tactics are safe and effective. They don't work just to remove present mold from your property, their goal is to protect you against future growth by dehumidifying the structure where mold grew.
Before they consider their job complete, they examine your property for permanent staining or damage. If their inspection uncovers any problems, they personally repair them to leave you with a home or business that's cleaner and stronger than the day you moved in.
Do you suspect your property may have an infestation after experiencing water damage? Call 911 Restoration for mold removal in Southern Nevada and Clark County.
Whether you're dealing with a pipe burst or flooding from heavy rains, we have you covered for all water damage needs in Southern Nevada. Our water damage restoration technicians deliver the services you need for any situation you find yourself in, including emergency roof repair, storm repair, boarding up, and leak detection. Their first order of business is to pack out and store your belongings to prevent any further damage during the flood cleanup process. Once water removal is completed, they bring in professional blowers to dry your property out completely.
Sewage Backup Cleanup Water Damage in Southern Nevada
 If you're experiencing sewage water backup, it's probably hard to imagine your property ever looking and feeling clean again. When you have our water damage restoration experts in your corner, a Fresh Start is possible.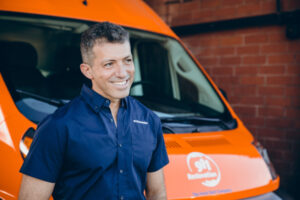 When you need sewage backup cleanup, our crew arrives within 45 minutes of your call, 24/7/365. That's a guarantee you can bet on! They work quickly to minimize sewage water damage and dry the area to prevent rotting and warping. Once all sewage water has been removed, our crew carefully sanitizes your home to eliminate the dangers of disease-causing bacteria and parasites.
The best case scenario is that your property didn't experience any damage from sewage water backup. However, if the floorboards under your toilet have rotted or your drywall is stained, our professionals handle the repairs so you don't have to worry about hiring a repair team. Our team doubles as experts in mold remediation, so if you experience an infestation following sewage water backup they'll remove it from your property.
Are you ready to shake the feeling of your home or business being contaminated? We'll have it clean and sparkling in no time with our sewage backup cleanup services. Call 911 Restoration of Southern Nevada today.
Fire and Smoke Damage Restoration
Few things are as scary as experiencing a fire on your property. The fire cleanup shouldn't be just as stressful as the fire that put you in this mess in the first place. 911 Restoration of Southern Nevada and Clark County is fully staffed with smoke and fire damage restoration experts. We start by arriving on your property in no more than 45 minutes and offering a free fire damage assessment.
Our fire in Southwest Las Vegas and fire cleanup crew remove odors permanently by sodablasting to eliminate all traces of soot and ash. The best part is, their smoke removal efforts even include cleaning your furniture!
If a firehose was required to put out the fire on your property, our crew handles flood cleanup and mold removal to make your property restoration easier on you. We don't consider fire damage restoration complete without a full property restoration.
A fire can be devastating to your property. We offer fire remediation, smoke removal, puffback cleanup, and soot cleanup services to give you a Fresh Start. Let out a sigh of relief and call 911 Restoration for fire damage restoration in Southern Nevada and Clark County today.
Disaster Restoration in Southwest Vegas
We know that your property is your livelihood. When the unpredictable happens, 911 Restoration of Southern Nevada is here to help with the certified disaster restoration you need.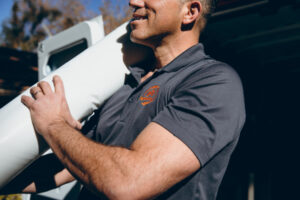 Our IICRC-certified staff is trained to confront any disaster you may experience. They handle fire cleanup, water damage restoration, mold removal, sewage water backup, and more. Aside from the rigorous training, our workers undergo when they join our crew, we give them everything they need to restore your property safely.
We know how much is at stake for you. That's why we treat your property as if it were our own. Our disaster restoration technicians get you back on your feet and make your property look and feel brand new. We serve you with compassion and handle your emotional needs from start to finish. We even do everything we can to minimize all expenses for you. This includes providing a free insurance consultation and assisting with the paperwork.
Whatever disaster you face, we're in it with you. Call 911 Restoration of Southern Nevada today.
Commercial Water Damage Restoration in Southern Nevada
Whether you discover sewage water backup in the middle of the night or need fire cleanup and smoke removal on a Sunday, we'll do whatever it takes to give you the Fresh Start you deserve—that's our promise to you.
We're here 24/7/365 with the commercial water cleanup you need, and we'll be there in 45 minutes or less.
We hold our crew to the highest standards. Every member of our team completes regular, rigorous training. They arrive on your property equipped to handle any disaster, from water damage to mold contamination. We value empathy, so our technicians put themselves in your shoes and react as if it were their own property on the line.
No matter what disaster you're experiencing, we promise to do whatever it takes to get you back on your feet quickly and at a limited cost. Call 911 Restoration of Southern Nevada today for customer-focused services.
Disclaimer: Our services are generally outside the scope of a licensed contractor. As such, we are not licensed by the Nevada State Contractor's Board. We follow state and local laws diligently.