Can Flood Damaged Electronics Be Restored?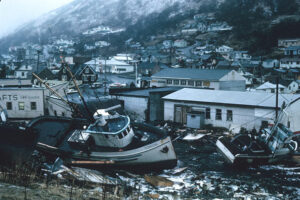 It doesn't matter whether the flooding is caused by a storm or a big pipe break in your house; they both allow for an enormous volume of water to seep into every crack and corner of a house, damaging electronic equipment and making it useless.
This article will explain why and how water damages electronic devices and the steps you can take to restore your damaged electronics by water damage:
How Water Damages Electronic Devices
So, what is water that makes it so harmful to technology? 
Filtered water is the purest form of water, and it is pretty safe; however, water polluted with salts, minerals, and various ions is a final nail in the coffin for electronic components. Drinking water and tap water also contain these pollutants. If a flood of dirty water washes these microscopic salts and minerals into your devices, they may settle within the circuitry and cause a disaster with the circuitry.
Water may still be a risk to your devices, primarily when combined with components that mix with water, for example, paper capacitors, which are included in many devices. Electronics may potentially be harmed by conductive water. Salts, ions, and minerals in the water make it highly conductive, making it a potential threat to electronics.
Corrosion is also a common reason for electronic failure. Chemical reactions occur when water and oxygen get in touch with metals, leading to the metal's progressive decomposition.
Take Measures to Protect Yourself 
Safety measures are to ensure one's safety. While handling damp or water-damaged electronics, taking measures is crucial to be aware of the potential dangers. Without the proper training, you might injure yourself or damage the item. According to professionals, water-damaged devices should be sent to a professional instead of attempted repairs by the typical customer. To ensure that the repair is done correctly, inspect your equipment's warranty first. When you're prepared to put in the effort, there are a few measures you may take to restore your electronics.
Follow these steps to restore the damaged electronics:
Switch off the Device
Ensure the item is turned off and the power or battery cables are removed before you try to fix it. The device won't short out if it doesn't have power, increasing the chances of a successful restoration. When working with damp electronics, gloves are essential to keep oneself safe from harm.
The lithium batteries in a MacBook pro or smartphone subjected to a lot of water will expire instantly. Such electronics' alkaline components have a disastrous reaction.
Clean All Electronic Devices
Cleaning electronics depends significantly on what kind of devices you're dealing with. It is doubtful that wetter gadgets, including smartphones and tablets, will be better off. 
The mineral and salt deposits may be removed by rinsing major electrical devices with pure, clean water. Cleaning with freshwater won't exacerbate the harm done by previous water exposure on expensive electronics.
Remove Rust
Rust damage to any device is directly related to how long it was submerged in water or made. Rust develops over time, and it may sometimes go undetected since it may not be evident from the front.
Devices with encrusted or green spots must be cleaned, such as charging ports and battery connections. Alcohol swabs soaked in rubbing alcohol may remove the rust from the gadget. Aside from that, the alcohol will hasten the removal of moisture.
You must thoroughly clean significant electrical devices to remove any polluted or oxidized elements the flood may have brought about.
Let It Dry
It is essential to eliminate water from a compact gadget by carefully shaking it. It's possible to remove some of the panels to eliminate residual water.

Try using a blow dryer on the lowest setting. Professionals recommend against drying out the electronics with heat.

You may also clean the circuitry with a clean cloth.

It's okay to try and replace or turn on the batteries after the item has dried completely.
When rust has set in, there is no certainty that you can repair water-damaged technology. It's possible that following the measures mentioned above may boost your chances of having your water-damaged devices repaired, but this is more than likely going to be necessary.
The inner wiring of the electronics is prone to damage beyond repair when they are entirely immersed in water. It is possible to restore damaged sections, but the repair and replacement costs are likely to be quite costly. Replacing submerged electrical devices is the best course of action. Inform your insurer of every gadget that has been damaged in this situation.
It's essential to keep in mind that messing with electronics might be hazardous. Professionals should repair electronics that have been submerged in water. If your house has been damaged by water, our professionals at 911 Restoration of Southern Nevada can restore it to its original condition. All valuables, especially electronics, would be taken to a secure and dry location for storage and cleaning if your home is flooded by floodwater. If your house or company has been affected by a flood, these services can help you remove your belongings safely and quickly. 
Using 911 Restoration of Southern Nevada innovative water removal procedures, your house or office will be dry in no time. For best results, intensive moisture control methods are used.